Sto leggendo tonnellate di news riguardanti il nuovo disastroso spot Pepsi con Kendall. E, sorpresa delle sorprese, la ragione di tutte queste reazioni negative non è la presenza di una biondissima Kendall Jenner.
I am currently reading tons of news about the new disastrous and criticized Pepsi spot with Kendall. And surprisingly, the reason of the huge blacklash is not only due to the presence of a blonde Kendall Jenner.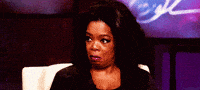 Ma riassumiamo.
But let's sum up.
Uno spot (ormai già ritirato) con una Kendall Jenner che porge una lattina di Pepsi ad un poliziotto durante una protesta ha mostrato il fallimento del marchio nel mantenere la propria rilevanza culturale. Parola dell'esperto di marketing Mike Jackson.
A pulled-back advertisement featuring Kendall Jenner handing a can of Pepsi to a police officer during a protest shows the company's failure to maintain cultural relevance, marketing expert Mike Jackson said.
La campagna è stata largamente criticata in quanto sembra banalizzare i movimenti e le proteste che hanno lo scopo di portare avanti cause di giustizia sociale.
The advert was widely criticised bacause it seems to trivialise demonstrations aimed at tackling social justice causes. 
"E' veramente triste perchè dimostra quanto la Pepsi abbia perso in termini di rilevanza nella cultura pop" Jackson, senior advisor alla Talespin dice alla CNBC. "Voglio dire, se Apple o Nike…avessero prodotto uno spot del genere, penso avrebbero preso in considerazione l'idea che noi spettatori non vogliamo vedere una supermodella bianca, Kendall Jenner, in una iconica scena che ricorda il movimento Black Lives Matter".
"It's really kind of sad because it shows how far Pepsi has fallen as it relates to its relevance in pop culture" Jackson, senior advisor at Talespin, said on CNBC. "I mean, if Apple or Nike…had executed a similar ad, I think they would have taken into consideration that you probably wouldn't want to cast a white supermodel, Kendall Jenner, in an iconic Black Lives Matter scene".
Analizziamo assieme questo disastro. Pop corn per favore!
Let's analize together this complete disaster. Pop corn please!
00:00 Ok. Una lattina di Pepsi. Legittimo
00:00 Ok. A can of Pepsi. Seems legit.
00:22 oh! Un pokemon Kendall selvaggio è apparso. *Spegne il video* Ok ok ho promesso che avrei concluso questa tortura! Quindi, nello spot Kendall sta posando per un editorial di moda nel bel mezzo di…una protesta!?!? Con tacchi alti e vestito argento. Mh mh.
00:22 A wild Kendall Jenner appears. *switch off the video* Ok ok I have promised to finish this torture! So in the ad Kendall is posing for a fashion editorial in the middle of a…protest?!?! With high heels and a silver dress. Mh mh.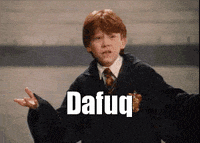 00:43 Ma guarda! Tutte le persone che partecipano a questa protesta sembrano adorare un prodotto di una multinazionale come la Pepsi. Ma siamo seri?
00:43 Hey! Each person taking part in this protest seems to love a multinational corporation product such as Pepsi. Are you kidding me?
00:52 Una duckface in una manifestazione. Ma è uno scherzo spero!
00:52 Duckface in a public demonstration. Is this a sick joke?
01:32 Sarà in cerca di qualcosa da bere?
01:32 Is she looking for something to drink?
01:40 Ok questo non lo commento.
01:40 Ok no comment on this.
01:49 Una cesta con ghiaccio e bibite durante una protesta? Ma, Signor Pepsi, ma avete mai partecipato ad una manifestazione di questo tipo?!?!?
01:49 An ice bucket in a protest march? Hey Mr. Pepsi, did you ever participate in an event like this?!?!? 
01:52 Durante i disordini probabilmente Kendall ha avuto il tempo di spogliarsi e cambiare vestiti. CERTO.
01:52 During the march probably Kendall got naked to change her clothes. Yeah. 
02:06 Ok basta. Kendall che passa una lattina al poliziotto proprio al culmine del corteo, tutto questo per una pubblicità della Pepsi. BASTA.
02:06 I'm done. Kendall Jenner handing a can of soda to a police officer at a peace protest for a Pepsi ad. ENOUGH.
02:20 Tutti celebrano questo momento IMPORTANTISSIMO con brindisi e abbracci. Ok spegnete tutto per favore.
02:20 Every body in the march celebrates the moment with cheers and hugs. Lights off please. 
E' difficile non comparare la sequenza di immagini di Kendall con il poliziotto con una delle fotografie che è stata premiata durante il World Press Photo 2017, che raffigura una ragazza durante la protesta di Baton Rouge contro la brutalità della polizia lo scorso luglio. Nella nostra modesta opinione sfruttare gli ideali e i temi di un movimento politico per aumentare i profitti è decisamente irrispettoso e lancia un messaggio sbagliato alle nuove generazioni. E' veramente pericoloso banalizzare questi temi solo per i soldi.
E poi. Basta con Kendall.
We cannot but compare the image of Kendall with the police officer to the World Press – winning photo from a Baton Rouge protest against police brutality last July. 
In our opinion, exploiting a political movement to boost profits is completely disrespectful and shares a wrong message to the new generations. It is really dangerous to trivialise these themes for money.
And please. Stop it with Kendall.