Avere una bella pelle non è difficile, se sai come fare. Basta seguire alcune semplici regole: vediamo quali!
Showing a beautiful skin is not that difficult, if you know how to do it. Just follow some simple rules: let's see them!
6. Attenzione ai trattamenti di bellezza estremi.
Qualche tempo fa in pausa pranzo chiacchieravo con una collega: "Dopo il lavoro vado a salutare mia sorella… poi non la rivedrò per 10 giorni" mi ha detto. "Ah si?" le ho chiesto "Parte per un viaggio?" "No, no. Deve fare un trattamento antirughe. Prima le bombardano il viso con il laser e poi le fanno un'esfoliazione profonda. Cambia tutta la pelle del viso, come un serpente. Certo, ci mette 10 giorni a guarire e lei sta chiusa in casa per non farsi vedere da nessuno… ma poi sembra di 5 anni più giovane! È incredibile!!! Se solo potessi permettermelo anche io…".
Alla mia collega non ho detto nulla per non offenderla, ma nella mia testa è apparsa una gigantesca scritta al neon…
6. Avoid extreme beauty treatments.
Not long ago, during my lunch break I was chatting with a colleague. "After work I am going to meet my sister… I won't see her for 10 days" she told me. "Is she going on a trip?" I asked her "No, no. She is doing an anti-wrinkle treatment. First they bomb her face with laser and right after that… deep exfoliation! Every time she does it, she changes all her face skin, like a snake. Well, it takes 10 days for her to recover and so she stays locked at home not to be seen by anyone… but after that she looks 5 years younger! It's incredible!!! If only I could afford it too…"
I said nothing to my colleague because I didn't want to offend her, but in my head appeared a giant neon writing saying…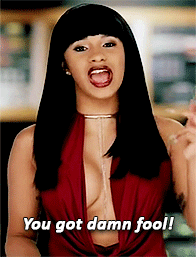 Se stai pensando di sottoporti ad un trattamento di bellezza aggressivo, la prima cosa che devi chiederti è: ne vale la pena?
Ogni volta che un medico prescrive una cura, valuta il rapporto rischio-beneficio. Esamina con attenzione la situazione del paziente e si chiede: Quali benefici può trarre da questo trattamento? Quali rischi corre? In base alle risposte, decide come agire.
If you're thinking about an aggressive beauty treatment, the first thing you have to ask yourself is: does it worth the risk?
As any good doctor does, you have to determine the risk-benefit ratio.
Ti invito a fare lo stesso ragionamento: Hai un problema serio, che non ti fa stare bene con te stesso? Oppure vuoi solo toglierti uno sfizio? Quali sono le possibili conseguenze del trattamento? E se qualcosa andasse storto?
Examine the situation carefully: Do you have a serious problem, that doesn't allow you to feel good about yourself? Or are you just on a whim? What are the possible consequences of the treatment? And what if something went wrong?
Per quanto riguarda le motivazioni che ti spingono, nessuno può giudicarti: se qualcosa è un problema per te, nessuno ha il diritto di dirti che sbagli. Però, prima di lanciarti, chiedi ad un amico fidato se il problema esiste davvero o se è solo una tua percezione. Potrebbe farti risparmiare tempo, denaro… e dolore!
Per quanto riguarda le possibili conseguenze del trattamento, la scelta migliore è chiedere ad un dermatologo. Se decidi di usare la rete come fonte di informazioni, fai attenzione che il sito che scegli sia affidabile: io comunque te lo sconsiglio.
When it comes to your motivations, nobody can judge you. But, before you launch into it, ask someone you trust if the problem really exists or you just have a wrong perception. This could make you save time, money… and pain! As far as the consequences of the treatment are concerned, the best choice is to ask a dermatologist. If you decide to use the internet as source of information, pay attention the site you choose is a reliable source of information: by the way, I wouldn't recommend it.
Trovi quello che ho appena detto eccessivo? Guardati un paio di puntate di "Incidenti di bellezza" [last chance salon] (puoi trovarle in streaming gratuito qui): ti aiuterà a renderti conto del fatto che quando ti dico di pensare due volte a quello che fai non sto assolutamente esagerando.
Do you think that what I said is just too much? You'd better watch a few episode from the TLC program "Last Chance Salon": it will help you realize that I'm not exaggerating when I tell you to think twice about what you are doing.
Una volta stabilito che sì, vuoi correre il rischio… vedi di renderlo il minore possibile! Per il trattamento che hai scelto affidati ad un professionista qualificato con esperienza: quella tua amica che fa un corso serale di estetista… no, grazie! Dopo il trattamento, segui alla lettera i consigli del dermatologo o dell'estetista per evitare complicazioni.
Once you've decided that yes, it's worth the risk… you'd better make the risk as small as possible! For the treatment you've chosen rely on qualified professionals with experience: that friend of yours who's attending beautician night classes… no, thank you! After the treatment, follow to the letter the advice of the dermatologist or beautician to avoid complications.
***
E con questa siamo a sei regole! Manca solo l'ultima! Mi raccomando, attenzione che poi interrogo! ECCO LA REGOLA N.7
And this was the sixth rule! Only one missing! Pay attention and take notes! There's a test at the end of the course!!! HERE IS RULE #7