Per il 2017 avremmo una nuova ragione per attendere con ansia il Festival di Cannes che si terrà a maggio.
Questo evento farà da cornice al debutto di una STUPENDA collaborazione del marchio svizzero di gioielli Chopard con la sola ed unica Rihanna, chiamata "Rihanna Loves Chopard".
This year we have another reason to look forward the Cannes Film Festival in May.
This event will represent the perfect opportunity for the debut of a GORGEOUS collaboration of Swiss jeweler Chopard with the one and only Rihanna, called "Rihanna Loves Chopard".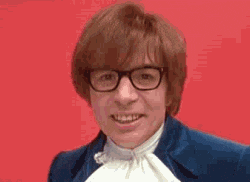 Questa bomba in edizione limitata disegnata in collaborazione con Riri sarà composta da due parti:
– Un segmento composto da collane, anelli, orecchini e un bracciale rigido con un look molto minimal e delicato, in oro rosa 18 carati proveniente da fonti legittime e certificate Fairmined (Ossia che rispettano rigorosi requisiti di sviluppo sociale, tutela ambientale, condizioni di lavoro e sviluppo economico) accostato a blocchi in ceramica verde "jungle".
The limited-edition bombshell co-designed by Riri will come in two parts:
– A segment composed of minimal and delicate necklaces, rings, earrings and a bangle is made from ethical 18-carat Fairmined-certified rose gold coupled with ceramic blocks in jungle green.
– Un'incantevole collezione di gioielli di superlusso ispirata dai colori del paese d'origine della cantante e composta da design fioriti ed esotici, include un orologio, orecchini pendenti (i nostri preferiti), e due orecchini a clip composti da gemme preziose e diamonds.
– An enchanting high jewelry collection inspired by the singer's home country and feature exotic floral designs, includes a watch, chandelier earrings (our favourites), and two ear clips are constructed from precious gemstones and diamonds. 
Per farla breve, ogni progetto in cui Rihanna mette mano si trasforma in oro, mi riferisco in particolare alle sue collezioni Fenty (vanno a ruba!) e i futuristici occhiali targati Dior.
Long story short every design project Rihanna touches turns to gold, mentioning in particular her sellout Fenty collections for Puma and futuristic sunglasses for Dior.

I pezzi della collezioni, disponibili per un preorder, partono da $1460 (circa 1.300 €) per l'anello in oro rosa, per alcuni dei gioielli il prezzo viene comunicato solo su richiesta.
The pieces, available for preorder now, start at $1460 for the rose gold ring, with several of the items only offering prices upon request.
Noi, VPP (Persone Veramente Povere) potremo ammirare queste brillanti bellezze (Rihanna e la collezione Chopard) quando calcheranno la scena nel sud della Francia il prossimo mese.
We, VPP (Very Poor People) will cherish these shiny babes (Rihanna and the Chopard collection) when they will hit the scene in the south of France next month.