Probabilmente la maggior parte di voi pensa che io sia pazza a causa del "NON" davanti a "andare al Coachella 2017".
Voglio dire, ci sono molte ragioni per partecipare a questo evento, cominciando dalla line up. Avete bisogno di un nome? LADY GAGA.
Probably many of you think that I am crazy because of the "NOT" go to Coachella 2017.
I mean…there are many reasons to go to Coachella, beginning from the line up. Do you need a name? LADY GAGA.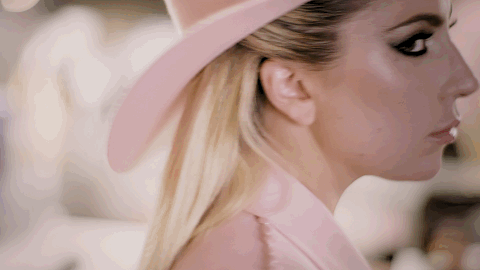 Nonostante la ottima qualità dei musicisti e dei dj, avrei qualche obiezione riguardo alla mia partecipazione al Coachella. La ragione per la quale non voglio partecipare è riconducibile al fatto che ho visto un gran numero di fotografie delle passate edizioni e non mi sono piaciute moltissimo. Così ho deciso di riassumere i miei pensieri in una breve lista con tanto di fotografie al seguito.
Despite the high quality of the musicians and the djs, I have some objections regarding my attendance to the Coachella.  The reason why I do not want to go to the show it is because I saw a lot of pics about past editions and I definitely do not like them. So I decided to briefly summarize my thoughts in a short list supplied with some of the pics I have spotted.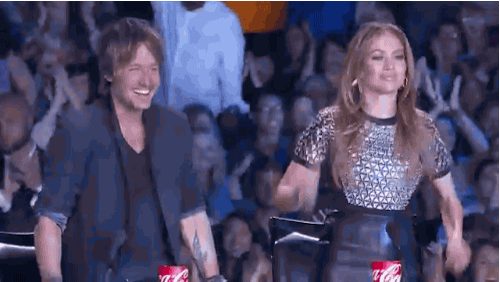 *rullo di tamburi*

*drum roll*
1) Gente vestita male/
Horrible taste in clothes
Dando uno sguardo alle foto intitolate "Gli outfit più belli da sfoggiare al Coachella" ho avuto l'impressione che le persone che partecipano a questi festival ""alternativi"" si sentano autorizzate a vestirsi totalmente a caso, qualche volta dimenticando di indossare i pantaloni, o peggio, LE MUTANDE. O indossare SOLO quelle.
Looking at the photos of the "most beautiful outfits to show at Coachella" I had the feeling that people going to an ""alternative"" festival seem to feel allowed to dress randomly, sometimes also forgetting to wear pants, or worse, UNDERWEAR. Or wearing ONLY underwear. 
Ho usato le virgolette per la parola "alternativi" perché il Coachella non è certamente un festival alternativo. Motivi? Per la line up (pop), per la presenza di pubblicità OVUNQUE (H&M, Revolve Clothing) e per il prezzo. Perfino il Burning Man sta diventando mainstream. Giusto Woodstock ci è rimasto.
I used the quotes for the word "alternative" because Coachella is not an alternative festival. Why? Because of the line up (pop), because of the the presence of subliminal advertising EVERYWHERE (H&M, Revolve Clothing), and because of the price. Also the Burning Man is becoming mainstream in my opinion. Woodstock was THE alternative festival.
2) Sandali alla schiava/
Gladiator sandals
Sono davvero dispiaciuta, ma io i sandali alla schiava li odio. Probabilmente perché i miei polpacci assomigliano tanto a dei tronchi di baobab. O forse perché questo tipo di scarpe donano solo a chi ha dei fiammiferi al posto delle gambe.
I am truly sorry but I hate gladiator sandals, probably because my calves look like a baobab trunk. Or probably because this type of shoes fits well only if you have matchsticks instead of legs.
3) T-shirt di band musicali/
Band T-shirts
Ho notato la presenza di dolci e giovani ragazze, modelle o fashion bloggers che indossano t-shirt dei METALLICA. Sei una grande fan? Davvero? Tesoro mio, cantami Enter Sandman per favore. Ci vediamo sotto il palco.
I have noticed the presence of pleasant and young girls, models and fashion bloggers wearing METALLICA t-shirts. Are you a great fan? Really? Darling, sing me Enter Sandman, please, and see you in the mosh pit.
4) Fyre Festival is far cooler/
Il Fyre Festival è molto più figo
"Il Fyre Festival è una fuga dal familiare. Il festival si tiene in una remota isola con una storia maledetta; il paesaggio selvaggio e le acque turchesi ti invitano ad esplorare, disconnetterti ed entrare in contatto con persone che la pensano come te. Venite e scoprite, perché la ricerca è la base del futuro. Non vediamo l'ora di darti il benvenuto su Exumas".
Suona bene come presentazione per un nuovo festival che si terrà alla fine di aprile nelle meravigliose Bahamas.
"Fyre Festival is a departure from the familiar. Held on a remote island with an infamous history, the wild landscape and turquoise waters invite you to explore, disconnect, and plug-in with the likeminded. Come seek, for searching is the foundation of future. We're looking forward to welcoming you to the Exumas".
Sounds good as a presentation for a brand new festival that will take place at the end of April in the wonderful Bahamas. 
Mh…Ne ho dimenticata una. Ah beh, certo.
Uhm…I forgot one. Oh, yeah, of course.
5) Sono povera/
I am poor
Ho appena controllato il prezzo dei biglietti per uno dei due weekend: 380 € circa in due.
I have just checked the price of the tickets for one weekend: 399 $ for two.